Mr. Yost's Webpage
Welcome to Mr Yost's Webpage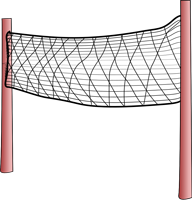 I believe that Physical Education is an integral part of the total education process. It gives students the opportunity to develop physically, mentally, and socially through the use of physical activity. My goal is to create a positive learning environment for all students that focuses on cooperation, teamwork and sportsmanship so that all students gain an understanding and appreciation for lifetime fitness for healthy living.
NYS Physical Education Standards
Standard 1 - Personal Health and Fitness
Students will have the necessary knowledge and skills to establish and maintain physical fitness, participate in physical activity, and maintain personal health.
Standard 2 - A Safe and Healthy Environment
Students will acquire the knowledge and ability necessary to create and maintain a safe and healthy environment.
Standard 3 - Resource Management
Students will understand and be able to manage their personal and community resources.
Click on the link below to view Mr. Yost's current PE Policy.
Related Links
In early June 2011, the USDA released a consumer friendly version of the Dietary Guidelines for Americans. Alongside came the new food plate icon, MyPlate. This site will help teach children and adults alike all about choosing a healthy plate! Please note: This page contains links to outside sources. FCS is not responsible for any content housed / published on this site.